Wallace steps up as Gynecologic Oncology Director of Clinical Informatics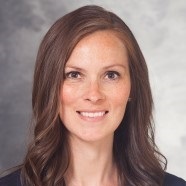 Our congratulations to Sumer Wallace, MD, of the UW Ob-Gyn Division of Gynecologic Oncology! Wallace recently accepted the role of Director of Clinical Informatics for the division.

Wallace has led the division's initiative to improve Healthlink documentation of staging for patients, as well as driving the use of Notewriter to improve data collection through Healthlink. She is also working closely with the Healthlink analytics teams to better capture data collection for outcomes research.
As Director of Clinical Informatics, Wallace will continue to serve as the lead for Healthlink upgrades and continuing reviews. Congratulations on this well-deserved appointment!