Welcome Marlane Angle, PhD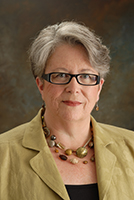 On September 8, 2020, Marlane Angle, PhD joins the UW Ob-Gyn Division of Reproductive Endocrinology and Infertility as the Generations Fertility Care lab director. Welcome, Dr. Angle!
Angle earned her PhD in Reproductive Physiology from Auburn University. After training in the University of California San Francisco IVF laboratory, she became an IVF laboratory director. She has directed a number of IVF laboratories around the United States and is licensed as a High Complexity Laboratory Director. She has published over seventy papers, abstracts and book chapters and has served as an editor on several journals.
We're so thrilled to welcome Dr. Angle to Wisconsin and to the UW Department of Ob-Gyn!