Women's Healthcast: The State of Abortion Rights in 2022, with Jenny Higgins, PhD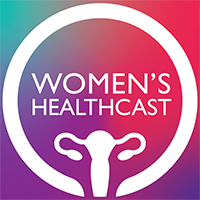 Sometime in the next few weeks, the United States Supreme Court will issue a decision in the case Dobbs v. Jackson Women's Health Organization. Their decision in this case could have huge effects on abortion legality and abortion access across the country.
To share information about today's landscape of abortion access in Wisconsin, what the Supreme Court decision could mean, and what the research tells us about how limitations to abortion can affect people's health and wellbeing, Jenny Higgins, PhD, MPH spoke with the Women's Healthcast. Higgins is the director of the UW Ob-Gyn Division of Reproductive and Population Health and the UW Collaborative for Reproductive Equity.
Listen to The State of Abortion Rights in 2022 now.
Did you know the Women's Healthcast is available on all your favorite podcast platforms? Whether you like to listen on Apple Podcasts, Spotify, Stitcher, Podbean, or anywhere else, you can find us! (Just search Women's Healthcast, and while you're at it, may as well subscribe!)