Women's Healthcast: Understanding Your Breast Health, with Laura Bozzuto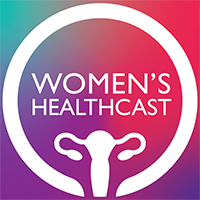 About one in eight U.S. women will develop breast cancer in their lifetime. Since October is Breast Cancer Awareness Month, we're replaying this interview with Laura Bozzuto, MD, of the UW Ob-Gyn Division of Academic Specialists in Ob-Gyn. Bozzuto is double certified in ob-gyn and breast cancer surgery.
In the episode, Bozzuto talks about breast cancer symptoms, the latest in screening guidelines, and how to lower your breast cancer risk.
Listen to Understanding Your Breast Health now.
Did you know the Women's Healthcast is available on all your favorite podcast platforms? Whether you like to listen on iTunes, Spotify, Google Play, Stitcher, Podbean, or anywhere else, you can find us! (Just search Women's Healthcast, and while you're at it, may as well subscribe!)