Register for Break Free From Pelvic Floor Disorders Community Talk on November 14
Many of us have questions about topics like bladder and bowel leakage and pelvic organ prolapse, but we may not know how to bring them up. These conditions are common, especially as we get older, but they are not inevitable. Please join us on Tuesday, November 14 for an evening of conversation with UW Health Women's Pelvic Wellness physicians, advanced practice providers, an...
more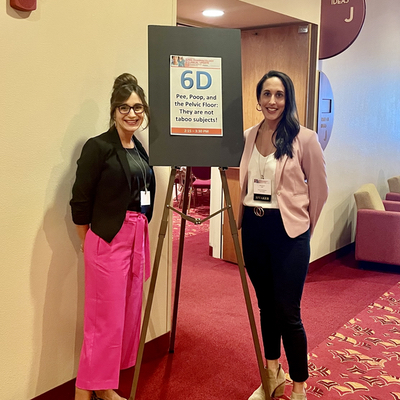 Archer and Sergeant present at Wisconsin Nursing Association Conference
Sari Archer, NP and Angie Sergeant, NP, both nurse practitioners in the Division of Female Pelvic Medicine and Reconstructive Surgery, presented at the Wisconsin Nursing Association's 37th annual APRN Pharmacology and Clinical Update in April!Archer and Sergeant brought the presentation "Pee, Poop, and the Pelvic Floor: They are not taboo subjects!" to the intensive, three-d...
more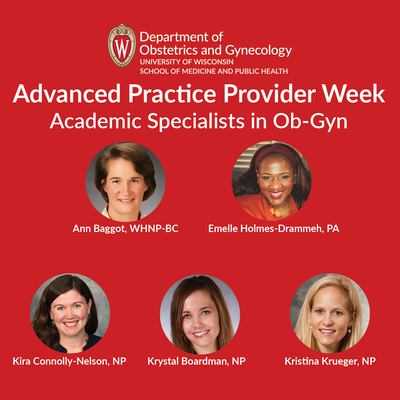 UW Ob-Gyn celebrates National Advanced Practice Provider Week!
​National Advanced Practice Providers Week is September 26-30, 2022! Please join us in learning a little bit more about some of the incredible APPs who support the clinical, educational, and research missions in the UW Department of Ob-Gyn and thanking them for their expertise, excellence, and dedication! [image]ObGyn News Files/CNM1.png[/image] [image]ObGyn News Files/CNM...
more