Long Acting Reversible Contraception (LARC)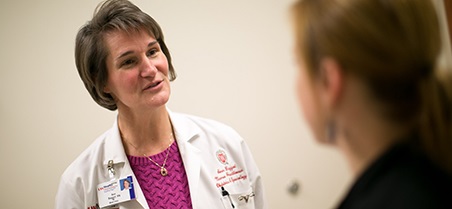 Long acting reversible contraceptive (LARC) methods include contraceptive implants, such as Nexplanon, and intrauterine devices (IUDs), such as Mirena and ParaGard. LARC methods last between three and twelve years and are over 99% effective at preventing pregnancy. Once inserted by a clinician, LARCs do not require further maintenance. This reduces the risk of improper use that may lead to an unintended pregnancy. LARC methods also enjoy strong user satisfaction and continuation rates. According to the US Centers for Disease Control and Prevention (CDC), the US Food and Drug Administration (FDA), and the American College of Obstetricians and Gynecologists (ACOG), LARC methods are safe and effective for women of all ages, including teens and early 20s, whether or not they have previously had children or plan to have children in the future.
LARC methods are highly effective at reducing unintended pregnancies and abortions. In addition, women who use LARC methods, especially beginning shortly after giving birth, are more likely to achieve recommended interpregnancy intervals (the length of time between pregnancies) of at least 18 months. ACOG and the CDC agree that longer spacing between pregnancies can reduce pre-term birth, low birth weight, and infant mortality.
The mission of the University of Wisconsin Department of Obstetrics and Gynecology at the University of Wisconsin School of Medicine and Public Health is to improve the health and quality of life for women across the life span. The age at which a mother gives birth and the spacing and number of her children are important predictors of her and her family's future health and well-being. The general health of women and children are in turn important predictors of the overall health of the community in which they live. It is broadly recognized that communities are healthiest when women are educated and have access to the health care they need to plan and space their children. For these and other reasons, providing counseling about family planning access to LARC and other birth control methods is an important priority for our department.
The Ryan Residency Training Program
The Ryan Residency Training Program at Meriter hospital was developed to expand training for UW Ob-Gyn residents and to increase patient access in vulnerable populations in the immediate or early post‐partum period (<10 weeks). The program provides free LARC devices (Nexplanon, Mirena, and ParaGard), when placed by a trainee, to patients below 300% of the federal poverty level who have no insurance coverage for LARC at the time of placement. Vulnerable populations include adolescents (13 to 19 years old), women who need to prevent pregnancy due to significant medical complications, and women who need to prevent pregnancy due to significant social circumstances.
Patients who are eligible according to a LARC eligibility checklist will be informed by their provider about the Ryan LARC program at the 32 week visit, and interested parties will be asked to provide consent for participation at the 36 week visit. LARC devices are then placed by Ob-Gyn or Family Medicine residents or Certified Nurse Midwife students, under the supervision of attending physicians, either during the immediate post placental period (just after giving birth – Mirena and Paragard) or prior to discharge from the hospital (Nexplanon).
More information about LARC
Women who are interested in long acting reversible contraception (LARC) can talk to their primary care or Ob-Gyn providers, or contact any of our providers.
Healthwise: Intrauterine Device (IUD) for birth control
UC-San Francisco Bixby Center LARC Project
Selected research about LARC
Game change in Colorado: Widespread use of long-acting reversible contraceptives and rapid decline in births among young, low-income women (Ricketts, Klinger, & Schwalberg, 2014)
Advocating for immediate postpartum LARC: increasing access, improving outcomes, and decreasing cost (Rodriguez, Evans, & Espey, 2014)
Postpartum contraception in publicly-funded programs and interpregnancy intervals (Thiel de Bocanegra et al., 2013)
The Contraceptive CHOICE Project: Reducing barriers to long-acting reversible contraception (Secura et al., 2010)